Banburys Most Renowned Hog Roast Caterer
Parties are fun, but organising the food is often stressful. Trying to work out what to serve your guests, and how much to cook is a headache, especially when everyone has different tastes or special dietary needs. Fortunately, there is an easy way to cut through all of the hassle. All you need to do is to hire the Hog Roast Banbury team.
During our decades of experience, the Hog Roast Banbury team have catered for all styles of events. From a formal dinner to only 10 guests to serving thousands of guests at large corporate functions. Regardless, we ensure that each and every single guest has the same delicious, memorable meal no matter how many guests we are catering for. We take the stress so you don't have to!
A Hog Roast Banbury is perfect for all occasions so just get in touch with our friendly, helpful team and you will be well on the way to creating a spectacular event.
An amazing choice of party food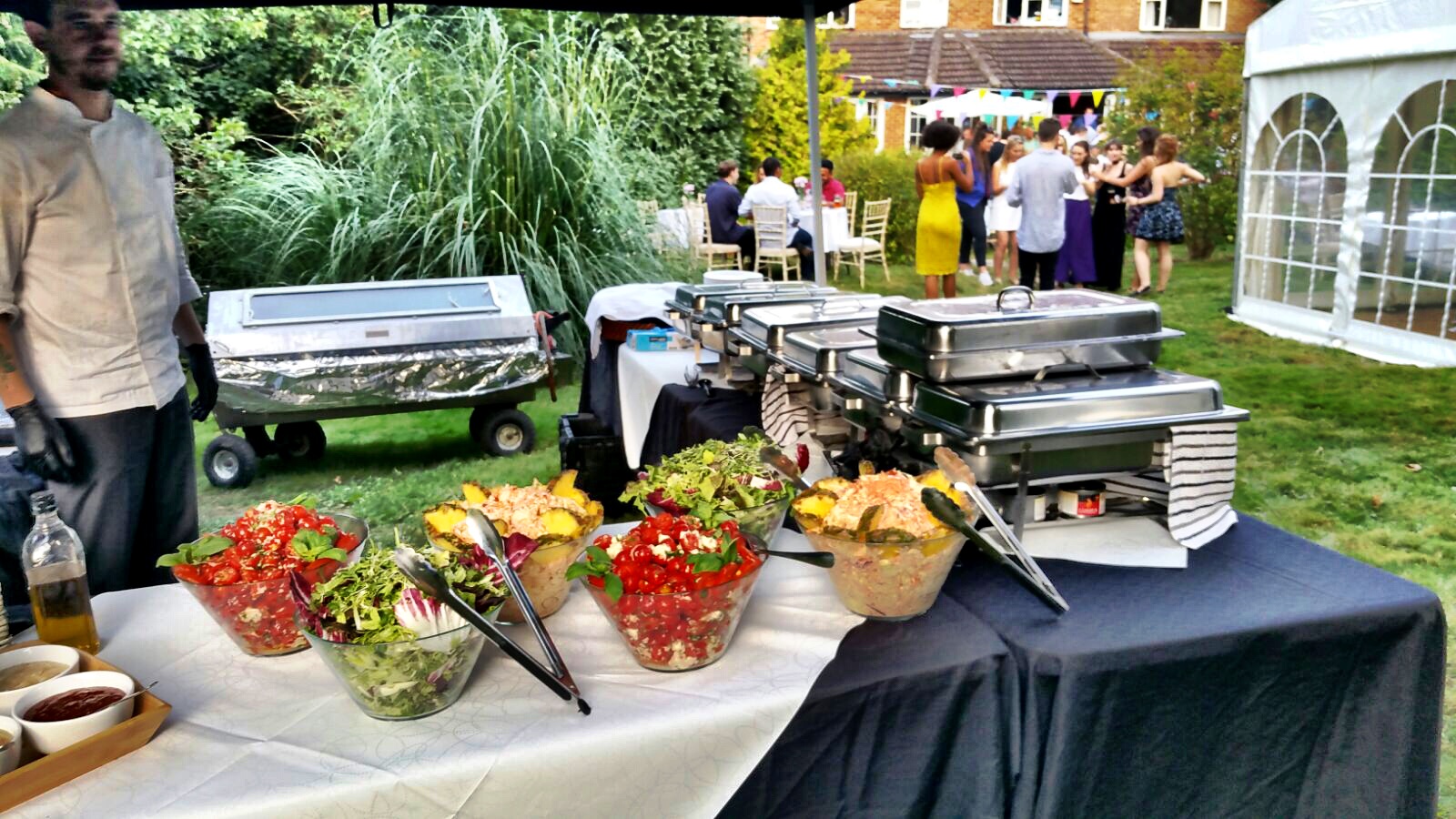 At Hog Roast Banbury, we work hard to make sure that you get as much choice as possible. To help you to decide what food you offer your guests, we have put together some base menus.
All of our menus have been well thought out and perfectly fit to suit any kind of event. The variety in the menus allow you to find a well suited summer Wedding menu, or a winter warmer Festive menu. Diversity is key, which is why we give the option to tailor any menu to create something bespoke if required.
Importantly, all of our menus can all be tailored and adapted to better meet your needs. When you hire the professional chefs from Hog Roast Banbury you stay in control, but we do all of the work.
It does not matter if you want to serve your guests a traditional hog roast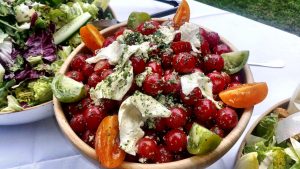 or other spit roasted meats, or a vegetarian feast we can do it. You will be impressed by our extensive list of finger foods, salads, side dishes and desserts. Everything can be laid out as a buffet, or plated up and served to your guests at the table. You can hire front of house and waiting staff from us, or use your own team.
Why Choose Hog Roast Banbury?
Found alongside the River Cherwell in Oxfordshire, England is the lovely, historic market town of Banbury. The town centre of Banbury is a significant commercial and retail centre for the area of north Oxfordshire and indeed the rural parts of south Warwickshire and Northamptonshire. If you are visiting this great area why not try a Hog Roast Banbury while you are here!
In such a lovely area such as Banbury it is only right there is just as lovely catering options and thats where Hog Roast Banbury comes in! We provide catering for any type of event for any number of people. We have catered birthdays, BBQs, weddings and christenings along with many more and have been known to cater for anywhere between five and one thousand guests, so we really mean it when we say we can do anything.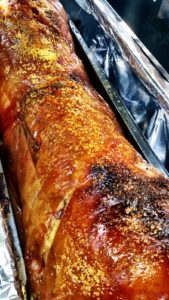 We also have a flexible menu purposely so that we can tailor the event to your needs. If you want a formal sit-down meal, drinks reception and canapes topped off with one of our chefs delicious homemade desserts we have it covered. Or if you are in need of a more laid-back catering option such as a buffet or just hot hog roast sandwiches, again we have it covered. Any guests with dietary requirements? No problem. We have created the perfect vegetarian and vegan dishes to ensure no guest feel left out of the hog roast experience and can also provide gluten free or halal options.
Cook your own hog roast
If you prefer, you can hire a spit roaster from us, and cook your own hog roast. We'll deliver one of our fantastic hog roast machines and gas canisters directly to your front door, we'll also show you briefly how to use the machine and leave you with a few tips of the trade on how to cook your meat to perfection. Getting a quote only takes a few minutes. Just fill out the form that is provided on this website.